June 26, 2019
How To Up Your Party Invitation Game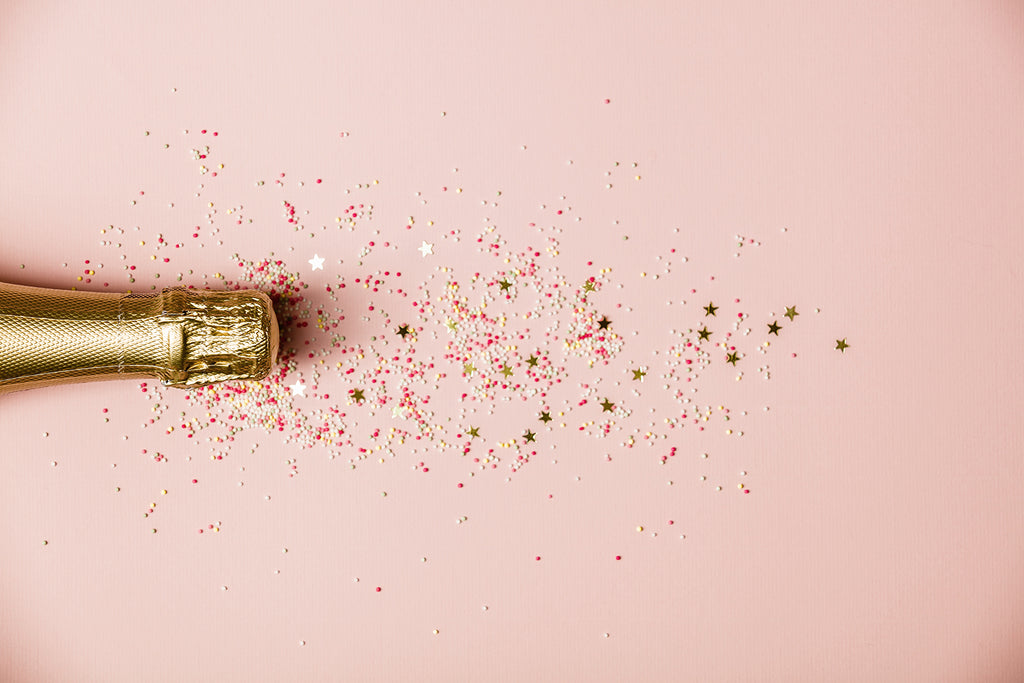 In the old days, party hosts used to send every invitee a personal, handwritten note to invite them to their soiree. Pretty nice, right? While these days of social graces may be long gone, we at Foglio Press still say that a party invitation is the ultimate first impression - and first impressions are everything. So how do you make your invitation stand out and ensure that everyone wants to be at your bash? Read on, friends. 
Tip #1: Actually send an invitation
We know we're biased, but the fact is that nowadays, receiving a paper invitation in the mail is rare. Sure, there are some pretty good online invitation services out there, and an e-invitation can be perfectly acceptable for some get togethers. But if you really want your invitation to make a statement and show guests that this party is not to be missed, a paper invitation that they can hold in their hands is the way to go. It shows that you've made an investment in requesting their presence, and that sets the tone for the event to come. 
Tip #2: Make it personal
A personal touch will always stand out in your guests' minds. There are a few different ways to make a party invitation feel more personal and less off-the-shelf. First, you can actually print each guest's name on the invitation itself - or have a calligrapher hand-write their names. This might add to your expense, but every guest will feel special because they have been personally considered in the invitation process. 
If personalized invitations seem over-the-top, consider making sure the design of the invitation feels personal in some way. Whether it's a color scheme that coordinates with the colors in your home (or the guest of honor's known favorite colors), or maybe incorporating a favorite phrase or trademark style into the design - let the recipients know that the invitation is quintessentially YOU (or similarly, that it perfectly represents the guest of honor) and that it wasn't just chosen at random from a catalog of stock designs. 
Tip #3: It's all in the details
Opening an invitation that comes in the mail should be an experience in and of itself. With a little bit of attention to detail, you can make sure that experience gets guests excited for the party and keeps them guessing about what's to come. A few signature details that we love to include in party invitations:
Envelope Liners - An envelope liner can add the perfect element of color, pattern or texture to an invitation. Whether it's a holographic shine you're after, a little touch of glitter, or something more natural with a handmade paper, liners can brighten up and elevate the personality of your invites. 
Printing Upgrades - Digital printing is great for its' versatility and affordability, and we recommend it often for party invitations because of this. But adding a touch of shine with foil stamping or some luxurious texture with letterpress can be just the thing to take your invitation from ho-hum to WOW!
Fabulous Papers - Just making a bold and unique paper choice can sometimes be the difference between a same-old-same-old invitation or a stand-out one! We love printing on bright fuchsia, edgy blackest black, or even a soft watercolor grey-blue maybe - and doubling up on paper thickness never fails to add a sense of quality and importance to your printed piece. 
Finishing Touches - Sometimes a finishing touch is all you need to shine. Add a ribbon in a stand-out fabric like hand-dyed silk for a light and airy spring event, or rich velvet for fall or winter. Or enfold your invitation in a sheer vellum jacket, closed with a wax seal, for a grand opening experience to remember. 
No matter how you decide to make your party invitations one-of-a-kind, we'd love to help - so get in touch today and let's get started on making your celebration the bash of the year!