October 29, 2018
Jess + Tom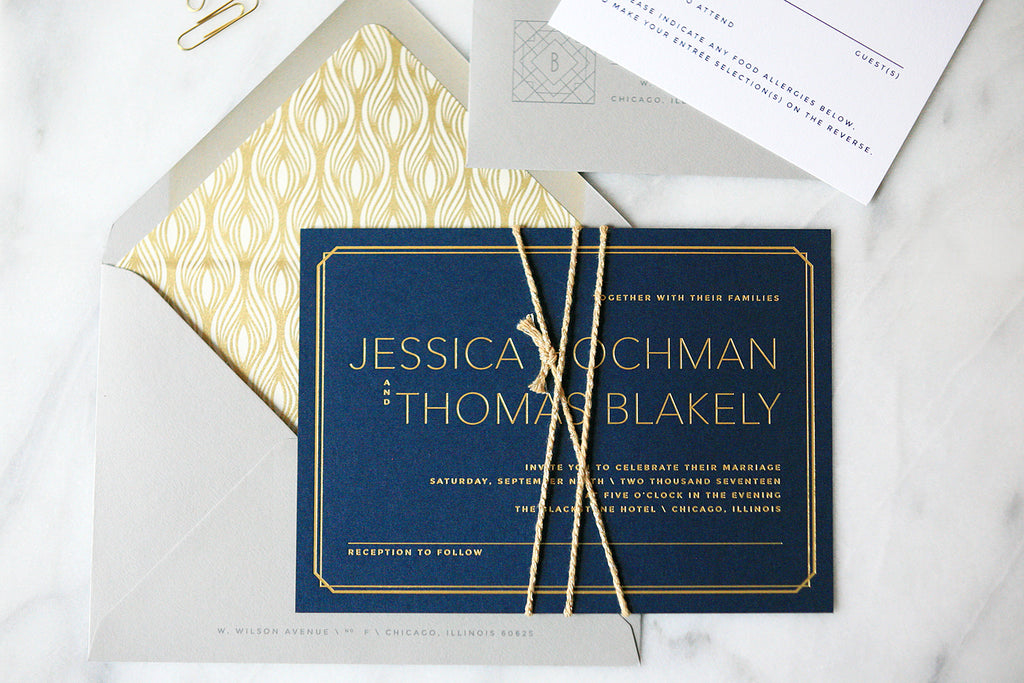 We try hard not to play favorites here at Foglio Press, but Jess and Tom's wedding was a little bit special. The groom being a dear friend from college may have had something to do with that!
This wedding was pure Chicago swank - a modern style, with touches of Art Deco influence and  a little bit of understated glamour. 
We took our design cues from the wedding venue, Chicago's Blackstone Hotel - a true landmark in the city that had just been updated with a new, modern look. The navy and gold color scheme carried throughout the suite, and we used dramatic gold foil on the main invitation to complement the sleek lines of the design.
We used imported Italian deco-style paper for lining the envelopes, and foil stamped the couple's modern monogram on the envelope flaps to let guests know exactly how special this package was when they received it in the mail!