October 29, 2018
Jacqueline + Lynette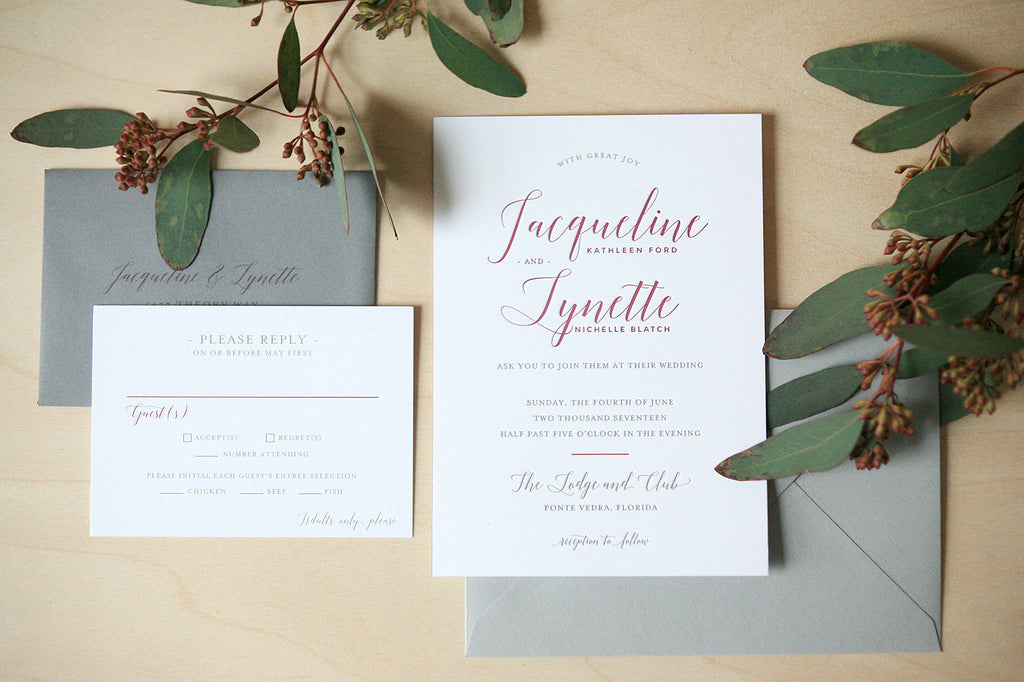 For their Ponte Vedra Beach wedding, Jacqueline and Lynette were looking for a modern invitation suite that felt fresh and bright, while still communicating the elegance of their day.
So we injected a healthy dose of color into their designs, using a rich and fresh Merlot throughout the suite and tempering it with crisp grey. 
The save the dates are bold and a bit playful, with a wash of color on one side featuring the wedding date in stand-out typography. We then used a modern layout for the letterpress invitation suite, featuring a laid-back handwriting style script and a bit of whimsy with arched text at the top.
The Merlot shade was used more sparingly here, but in unexpected ways - like the crisp painted edges on the double-thick invitation card for a little surprise pop of color and charm.