October 29, 2018
Hailey + Pouria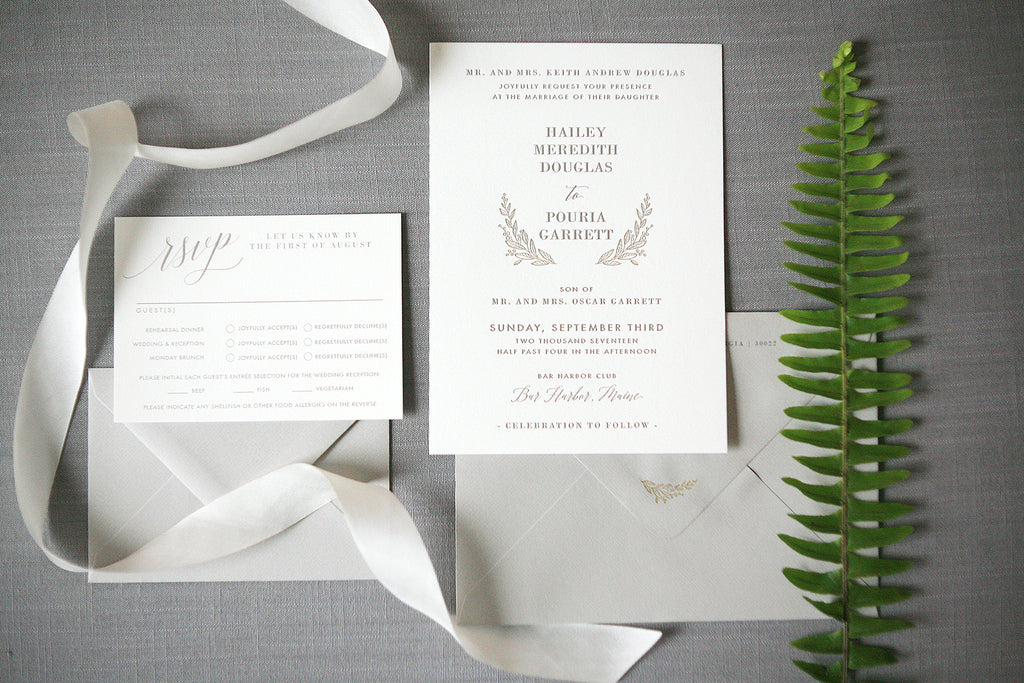 Long-time sweethearts Hailey and Pouria were married in Bar Harbor, Maine - a picturesque setting that had been the site of many happy memories for Hailey growing up. Their destination wedding invitations needed to convey the couple's youthful joy along with the classic and elegant style of their waterfront wedding venue. To achieve this, we combined soft grey and gold for a warm and fresh color combination, then designed a unique layout with sweet, whimsical details. 
Hailey's dad made a special contribution to their save the dates: He photographed their favorite shoreline on Bar Harbor for the front of the cards. And her sister sketched the gorgeous tree motifs that we included on the back. 
The suite was printed in letterpress on soft pearl white paper. All of the pieces, including a gorgeous hand-drawn map of Bar Harbor, were bundled together using soft hand-dyed ribbon in grey. The final detail was a shimmering gold leaf motif on the envelope flaps, just beckoning guests to see what was inside.